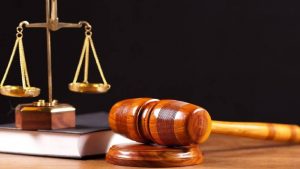 The Honorable Judges freed Captain Sugeng Wahyono and pronounced that he is NOT GUILTY of all allegations, in the final judgment in Ranong Court on Tuesday 20 September 2022.
After a 3 years and 8 month approximately, the Prosecution of Capt Sugeng Wahyono ex Captain of MT CELOSIA has come to an end. The Honorable Judges of Ranong District Criminal Court of the Kingdom of Thailand had pronounced their judgment in which Capt Sugeng Wahyono named as one of the defendants. The District Attorney accused the Captain of offences of the criminal act; supporting the smuggling cargo to the Kingdom of Thailand.
The case started with the seized of the cargo carried for Petronas to be delivered to Schlumberger in Ranong Thailand. Before the discharge operation completed, the authority stopped and seized the cargo, the vessel, and arrested the Master. Since the event that took place on 11 January 2019, the Master had to follow hearings in the Criminal Court in Ranong Thailand that prevented him from leaving the Country.
The pronouncement itself is a long wait for Master. The court hearings has been postponed so many times due to Covid-19 preventive measures and other reasons.
The Company continuedly supported Captain Sugeng morally and financially in addition to providing legal aids during his time in Thailand
Thank you the Ranong Court for the just decision.
It is true that the truth will always win and justice is prevailed.